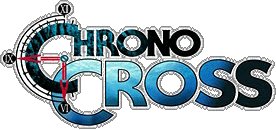 (BGM from Chrono Cross "Another World")
---
---
Under two parallel worlds with great similarity, everyone is living in two distinct lives. In the heart of this mystic phenomenon, a youngster knows his real fate...
Because of a mysterious incident in the past, Serge becomes the key to the existence of Time. Guided by the fate, he together with Kid and 40 more characters gets on with a journey that goes beyond the dimensions. They have to face the past, present and future of the Planet, and even more that they have never expected...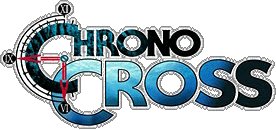 Story:10+ Characters:10+ Graphics:10 Gameplay:10 Overall:10+
My review: This is the second sequel from the famous "Chrono Trigger" RPG series. I have to say, I DO love this game, even though I've never played Chrono Trigger before! The story is huge and charming. There are over 40 characters in the game, but still all of them have their own personalities and story lines. There are CG movies in the game just like FF8, and the opening is one of the BEST ever produced, even if not better than that of FF8. This is my favorite Squaresoft title besides the Final Fantasty series!
---
Chrono Cross Active Desktop Theme
This is probably what you're looking for on this page - Chrono Cross Active Desktop Theme (version 1.20)! Download it now and let all kinds of Chrono Cross stuff fill your whole desktop! It contains the Kid animated cursor

as well as the opening animated cursor below. Remember to read the readme file included as it contains all kinds of info about the Theme as well as some critical information on how you can install those "Active" components in the Theme (this is the ONLY Theme in this site that comes with this kind of Active Desktop setup)! You may click here to view it online.
NOTE: If you use WinZip, do NOT use the WinZip Wizard option! It will NOT unzip all the files required by the Theme, resulting in the Active part of the Theme not working properly. Please use WinZip Classic or any other unzipping programs that simply unzip all files.
If you want to preview the Theme before download, click here.
Want another startup sound for this Theme? Click below to download a NEW one for your desktop!
If you have finished the game, you can go to my Miscellaneous Files section to download a NEW set of startup/shutdown sound files from the ending song of the game!

Chrono Cross animated mouse cursor! Download!
---
More cursors/icons and other stuff coming soon!
Don't know how to use these desktop accessories? Click here for more info.
If you want to use anything here in your homepage, email me (with your site URL) for permission.
Forums Anime Shop Vote for Anime Theme Survey Email Me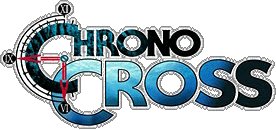 More Chrono Cross stuff to come!
---
---
Chrono Cross and related stuff are copyrighted by SQUARE ENIX.