Rurouni Kenshin
(BGM from TV Series Ending Theme)
---
---
Himura Kenshin used to be hitokiri (a master assassin) for the government, and killed many people. Because of his past, he has sworn never to kill again because he fears that he will return to being hitokiri. Since he is a master swordsman, he has a custom made sakaba sword, with the blunt side where the sharp side should be. The sword is this way so he can hit people, but not kill them.
The story began in Tokyo where Kenshin met Kamiya Kaoru who was the young successor of her family dojo. After some events between them, Kaoru knew more about Kenshin's past and offered him to stay at her dojo, and said she didn't care about his past and him being the infamous "Hitokiri Batousai" (The most powerful and deadliest master assassin). Kenshin accepted her offer on the condition that he may take a walk one day and never return. This is the story of how a wandering samurai finally found a home and fight to protect it and his friends.
Rurouni Kenshin
Story:9.4 Characters:9.9 Art:9.9 Overall:9.7
My review: This is a cool series with unique character settings and story!
---
Rurouni Kenshin Desktop Theme
Click here to download Rurouni Kenshin Desktop Theme (2.55M), version 1.0! It contains a new animated cursor

which fits the Theme. Please read this text file for the listing of included items and installation instructions.
Want a longer version of the startup sound of this Theme? Click HERE to download the FULL version of "Heart of Sword" opening sound (1'14", 2.55M)!
If you want to preview the Theme before download, click here.
If you have problems downloading the Theme files, use GetRight which can resume broken/timeout downloads!
If you have downloaded the Desktop Theme and have Microsoft Internet Explorer 4.0 or later installed, click HERE and make your desktop ANIMATED!

Kaoru animated mouse cursor!
---
Rurouni Kenshin Merchandise
---
More cursors/icons and other stuff coming soon!
Don't know how to use these desktop accessories? Click here for more info.
If you want to use anything here in your homepage, email me (with your site URL) for permission.
Forums Anime Shop Vote for Anime Theme Survey Email Me
---
Links
If you think your site rocks and is related to Rurouni Kenshin then please fill in this form and I will put a link here.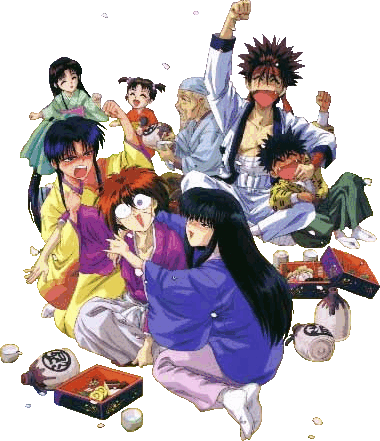 ---
---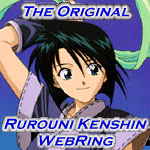 Rurouni Kenshin © Watsuki Nobuhiro/Jump Comics/Sony Music Entertainment/Nobuhiro Watsuki/Shueisha/Fuji Television/SPE Visual Works