Vision of Escaflowne
(BGM from Escaflowne Opening Theme)
---
---
Heroine Kanzaki Hitomi is a 15 year old highschool student, who is an athlete in the track and fields club, and is talented in playing Tarot card. One day, Van Fanel, a young man who has appeared in her dream appears with armor of knight, chasing a massive dragon. After a violent battle, Van defeats the dragon, but a strong light takes Hitomi with him to his world, the planet Gaia, a place where one can see the Earth and the moon over the sky. After that moment, her fate is tightly bounded with the Gaia's fate...
Vision of Escaflowne
Story:9.7 Characters:9.9 Art:9.9 Overall:9.8
My review: An exciting adventure story with Mechs, yet FULL of love and romance!
---
Desktop Accessories
Click here to download Escaflowne Desktop Theme (2.82M), version 1.1! This Theme pack contains two wallpapers and a NEW animated cursor

of Van Fanel! Click here for the listing of included items and installation instructions.
If you want to preview the Theme before download, click here.
If you have problems downloading the Theme file, use GetRight which can resume broken/timeout downloads!
If you have downloaded the Desktop Theme and have Microsoft Internet Explorer 4.0 or later installed, click HERE and make your desktop ANIMATED!

Hitomi Kanzaki animated mouse cursor!
Windows icons for Hitomi, Van and Meruru!
---
Vision of Escaflowne Merchandise
---
Vision of Escaflowne WinAmp Skin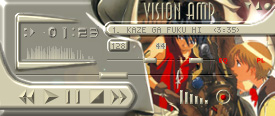 A lot of you probably knows of the music player WinAmp, but do you know you can apply your own visual interface? Download this Vision of Escaflowne skin for your WinAmp player! To install, unzip the file in WinAmp's skin folder. In WinAmp you then choose "Options", and then "Select Skin".
DOWNLOAD WinAmp skin with 24-bit colors.
(Vision of Escaflowne WinAmp skin courtesy of Ryan Vasquez)
---
Vision of Escaflowne Links
If you think your site rocks and is related to Vision of Escaflowne then please fill in this form and I will put a link here.
---
More cursors/icons and other stuff coming soon!
Don't know how to use these desktop accessories? Click here for more info.
If you want to use anything here in your homepage, email me (with your site URL) for permission.
Forums Anime Shop Vote for Anime Theme Survey Email Me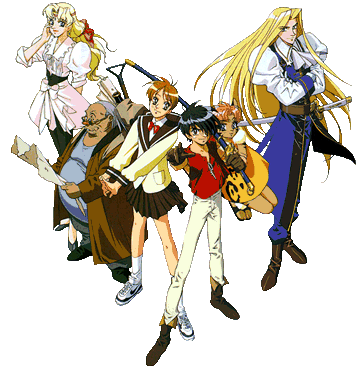 ---
---
This Escaflowne Ring Site is owned by "Butz Yung".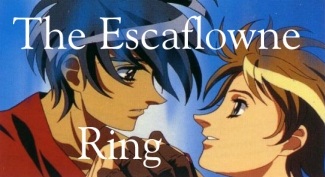 [List Sites | Next Site | Skip Next Site | Next 5 Sites]
Want to join the ring? Click here for info.
---
Vision of Escaflowne and related images are copyrighted by Sunrise/ TV Tokyo.