Akazukin Cha Cha
(BGM from Ending Theme)
---
---
In a magical land, a girl named Cha Cha is going to begin her study in Magic School. Before she goes, Seravi (her teacher) gives her a present...the Princess Medallion. Along with a bracelet and ring, the 3 parts form a powerful magical key. As it happens, her friend Riiya gets the bracelet and Shiine (who wants Chacha to choose him instead of Riiya) gets the ring. With this, the 3 friends can transform Chacha into Magical Princess Holy-Up. Using her bow and magical arrow, Holy-Up can defeat evil. An evil force wants Chacha's power and his agents create problems for her at her school. As if she doesn't have enough problems with classmates like the jealous Yakko (who loves Seravi) and Marin (who loves Riiya).

Akazukin Cha Cha
Story:9.4 Characters:9.9 Art:9.9 Overall:9.5
My review: This is one of the funniest Anime series I've ever watched! It's even better than Tenchi Muyo in the sense of funniness. I especially like the characters of this Anime. They are so cute, yet not childish or girlish. They are the best examples of "kawaii" characters.
---

Animated mouse cursor!
More stuff coming soon!
Don't know how to use these desktop accessories? Click here for more info.
If you want to use anything here in your homepage, email me (with your site URL) for permission.
Forums Anime Shop Vote for Anime Theme Survey Email Me
---
Links
If you think your site rocks and is related to Akazukin Cha Cha then please fill in this form and I will put a link here.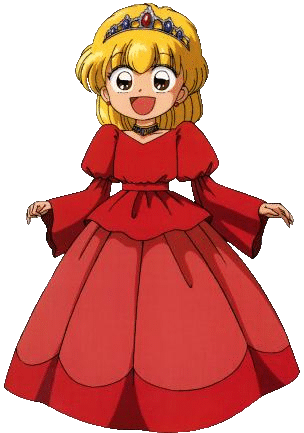 ---
---