Final Fantasy VII Special - The Promised Land
Preparation Room
---
---
Finally the Planet was saved, but that wasn't the end of the story. The interactions among Holy, Black Meteor and Lifestream caused an unexpected effect and the Planes began to shake. Cloud and his companions fell into one of the plane wormhole and accidentally, they entered the legendary world, the real Promised Land. A new and exciting adventure is waiting for them!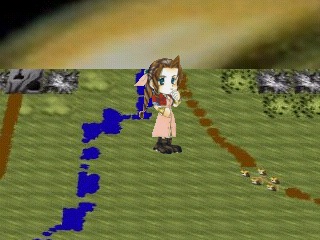 Final Fantasy VII Special - The Promised Land
---
IMPORTANT NOTE: This game does NOT work with Internet Explorer 7 (and 6 on XP) anymore, due to some recent (somewhat unnecessary and overdone) security fixes on Internet Explorer. Therefore, this game works only on Windows 95/98/ME.
I strongly recommend you check out Anime Theme World Online instead, a Multiplayer Online RPG game from Anime Theme.
---
Download Microsoft DirectX Media 6.0 Run Time
Download Mircosoft DirectX 7.0
No matter what browser you are using, click here and take a look at some screen shots of the game!
Any questions unanswered on this page? Check out the FAQ!
The Promised Land (Standard, Online) version 1.99
The Promised Land (Offline) version 1.99
This game was chosen as one of the Anime Web Turnpike's Weekly Web Picks(5/18/98).
---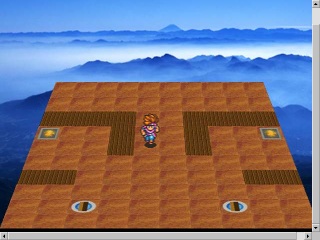 With RPG Director, you can easily create your own web-based role-playing game similar to FF7S! Please also note that all future development of FF7S will be based on RPG Director! This mean that you may even use RPG Director to modify FF7S!
---
Errors? Stuck in the game? This is the forum for your! Feel free to post your questions or discuss about this game. Suggestions or comments for game improvement are most welcomed.
---
---
All game engines are copyright © 1997-2005 Butz Yung. All rights reserved.
No parts of the codes may be copied, distributed or modified without permission.
DISCLAIMER: This is an UNOFFICIAL Final Fantasy game. It was made by fans for fans, without the consent or knowledge of Squaresoft or any of the other copyright holders. This game was made for PERSONAL USE ONLY.
Final Fantasy and related images are copyrighted by Squaresoft.
Microsoft, Windows and DirectX are either trademarks or registered trademarks of Microsoft Corporation.