Love Hina Wallpaper Gallery
(BGM from Opening Theme "Sakura Saku")
---
---
---
Welcome! Come get some cool wallpapers of Love Hina! There are currently 80 wallpapers on 8 pages. More to come!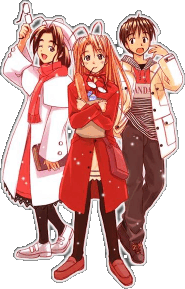 If you have installed Love Hina Desktop Theme and is using the Active Wallpaper, download ANY wallpapers from this gallery to the folder where the Theme files are stored and the wallpapers will be used automatically as part of the Active Desktop as well!
---
---
Love Hina © Ken Akamatsu, Shounen Magazine Comics, TV Tokyo. All rights reserved.